Welcome
Hume Learning is focused on designing and delivering capability development that empowers and enables people to deliver greater value to customers and grow business. We do this through uniquely combining learning in strategy, innovation, leadership, change and sales.
Collaborating seamlessly across three levels – organisation, team and individual, we help build your capabilities so you can:
Turn powerful insights into great strategies that deliver greater value to customers, staff and shareholders
Embrace an innovation culture using human centred design methodologies to deliver outstanding customer experiences
Grow leaders who set a clear direction and empower their teams to perform and realise their potential
Engage people in the changes required to grow a sustainable business
Build trusted relationships and persuade your customers to buy from you repeatedly, and others to support you.
We work with you to ensure the daily activities and behaviours of your people are aligned with your organisation's vision and strategies. Recognising that every organisation and individual is unique, we are committed to understanding what is important for you and your business.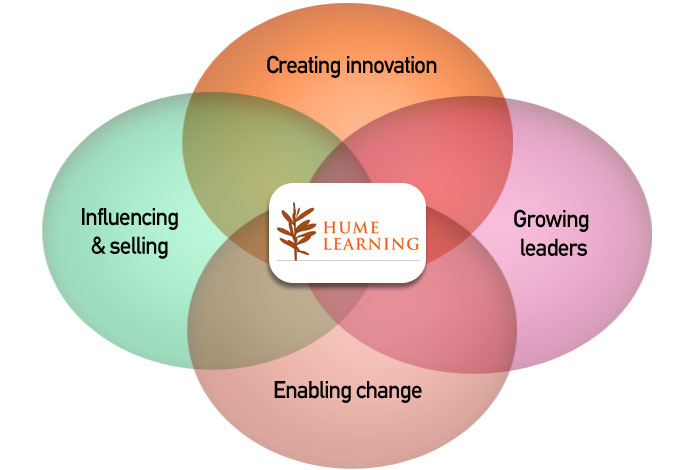 We can also support you with organisational development services to ensure you have the talent, structures and culture in place for business success. With many years of proven experience across a broad range of industry sectors, we help businesses develop pragmatic learning and development solutions that deliver outcomes.
You will see that these behaviours are part of our DNA.
Intensely customer focused – passionate about creating value with and for people
Continuous learning – learning from our own and others successes and failures to grow rapidly, being curious
Collaboration – connecting people to co-create, learn, perform, and enjoy
Trust – committed to having the expertise, reliability and depth of relationship needed to achieve excellence.
We are proud of the long-term relationships we have developed with our clients. We look forward to working with you.