Partnering for success
Helping clients deliver greater customer value, grow business, realise the potential of their people, and achieve excellence.
We are proud to be partnering with our clients to design and deliver successful learning solutions in innovation, leadership, change and sales. Over the last decade we have worked with businesses across all industry sectors both in New Zealand and internationally.
Some of our clients: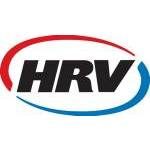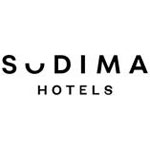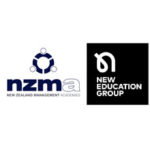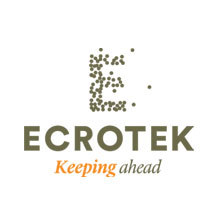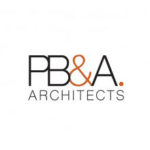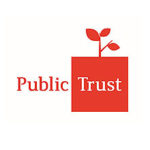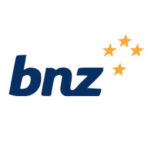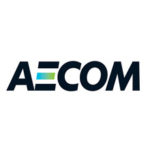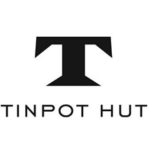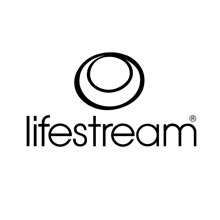 ---
Case studies
Developing people to achieve strategic goals
---
Building technical consultative selling capability
---
A focused approach to growing export sales
---
Leading high performing teams in a rapidly growing business
---
Testimonials
T&G (Turners and Growers) went to tender to source providers of leadership training.  Key for us was a provider we could partner with to build our curriculum, a partner who could deliver a wide variety of programmes that catered to all levels of capability, and finally a provider that could adapt to our constantly evolving framework and business requirements that could stretch from conferences through to workshops through to executive coaching. Hume Learning stood head and shoulders above the rest with their fresh thinking and can-do attitude.  No job was too big or small. They were happy to take on board regular feedback and work with T&G to constantly refine and tailor each of the offerings available. It has a been a real pleasure working with Rosemary, John and Sandy over the last six years. T&G have no hesitation in recommending Hume Learning to organisations looking to increase the capability of their people.
A great partner over the last nine years in the design, development and delivery of our people leader development modules, and collaborative influencing workshops.  The facilitators utilise their training expertise and understanding of our business to bring to life content in a meaningful way.
Rosemary has worked with us on several occasions over the past three years helping us to clarify our thinking and hone our communications for three very different projects. She has also facilitated strategic planning days for our board.  On each occasion she has made an effort to understand our organisation and the project in question, challenged our thinking, worked collaboratively with us and most important, delivered an effective result.
Thank you for facilitating our Oceania Audio & Lighting sales strategy. I have received very positive feedback from all the team.  Everyone commented on your ability to skillfully navigate a reasonably diverse collection of people with limited experience in formal strategic planning, different skill sets, and potentially competing priorities, through the development of a three year sales strategy for our SME-size business.  We were also impressed that you ensured at all times that we achieved documented outcomes and goals with great engagement and inclusiveness from all stakeholders along the way. This will assist us greatly with accountability for, and successful execution of, the strategy going forward.
Rosemary has worked with Kensington Swan for the last three years on high-stakes pitches. During this time our tender success rate has nearly doubled. I find Rosemary to be driven and outcome-focused. She has a great way of dealing with people who are extremely busy and bringing the best out of people.
Rosemary played an important role in assisting Auckland with its bid to host the 2017 World Masters Games. Often when you are caught up in a bid you come too close to the detail and often lose perspective. Rosemary competently enabled the bid team to see Auckland's offer from the rights holders perspective and resulted in a bid document that was more compelling and that exceeded the objectives of the World Masters Games Association.  Rosemary truly added value to Auckland's bid!
Rosemary was brought in to assist our energy team at AECOM New Zealand to secure the best possible result for a major panel pursuit (targeting all 9 of 9 panel positions). Her role was to facilitate the capture planning meetings, assist with the definition of our key messages to the client and to review and provide feedback on the draft document. She contributed significantly in her feedback to a polished final submission and worked patiently in what was a challenging situation at times. Rosemary's contribution strongly attributed to the high ranking received in the technical proposal.
I have had the pleasure of working closely with Rosemary and Rebecca over the last eight months as members of the senior management team at Youthtown. Together they bring an expertise in strategic planning, change leadership, HR practices, stakeholder relationship management, and the development of youth products & services. They have a pragmatic approach to business ensuring that strategies are executed effectively. Their ability to motivate, innovate, and positively challenge approaches has led to the development of robust solutions.
We engaged Rosemary Hume, of Hume Learning to conduct a review of one of our senior leadership development programmes due to her flexibility and ability to work to extremely tight timeframes. Rosemary has a real focus on getting the very best outcomes for her clients and adapts easily to changing organisational circumstances. She worked well with a broad range of senior stakeholders, as well as with the HR team. She designed a research approach which balanced the need to capture robust data about our development programme with tight timescales and "time poor" senior leaders. Rosemary brought a rich external perspective which challenged our thinking and has set us up well to ensure that this programme is fit for purpose and supports our strategic challenges going forward.
Rosemary conducted a series of workshops for our employees going through a difficult transition process.  She ran these workshops with empathy and understanding while making the sessions fun.  Rosemary's wide knowledge of communication, stress, change and human behaviour coupled with her facilitation skills meant that employees found these sessions extremely worthwhile.
We have used Rosemary Hume as a facilitator for our senior management team development sessions. We have found her knowledge around people development, team dynamics, and executive management expectations to be superb and instrumental in facilitating successful sessions on each occasion. Rosemary takes time to understand any unique and specific requirements of the CEO and the individual characteristics of the management team. As a result, she is quick to pick up issues or points which require focus. As well as presenting valuable learnings in the sessions themselves, Rosemary was also able to give our team individual takeaways to work on which have contributed to continuing improvements in team performance.