Enabling you to deliver greater customer value
Unique learning & development offer – creating innovation, growing leaders, enabling change, and influencing & sales.
At Hume Learning we have developed a unique service offering through client insights which combines learning in four key areas of need to deliver greater customer value – creating innovation, growing leaders, enabling change, and influencing & selling. We help businesses develop pragmatic learning and development solutions that deliver outcomes. We also support you with strategic planning facilitation, and organisational development services to ensure you have the vision, strategies, structures and culture in place for business success.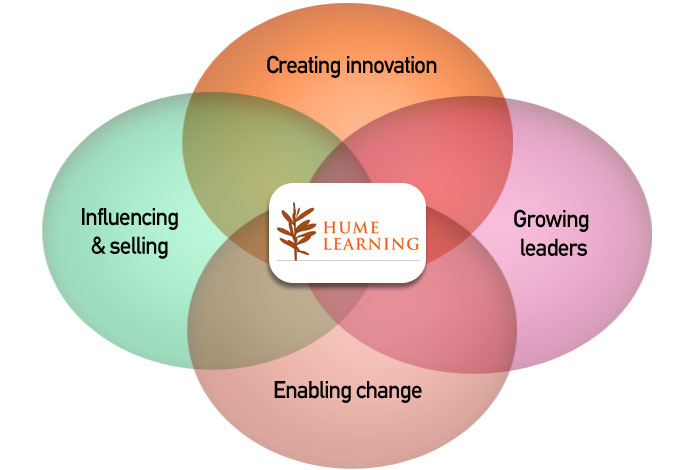 ---
Our team can take on a number of roles when working with you – coach, trainer, designer, facilitator, advisor and project manager. We will meet with you to understand your issues and discuss what the best approaches are to achieve your objectives. We use human centered design methodologies and tools so we can all share our ideas, experiences and learnings to design and deliver a unique solution for you and your organisation.
We also offer a range of public programmes. These enable leaders and managers to participate in collaborative development programmes with business colleagues from a variety of organisations, network, and share learnings. Refer to our 'Public programmes' section for more details.
Please contact us to talk about how we can work with you to empower and develop your people to deliver greater value for customers and achieve exceptional results.