Developing people to achieve strategic goals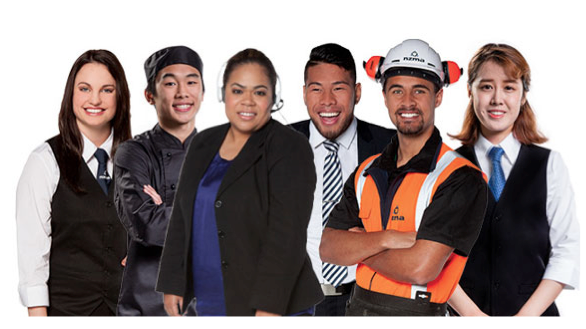 The opportunity
The NZMA vision is "To be a leader in New Zealand education by making a meaningful difference to the lives of our students and their communities". To achieve their strategic goals each year NZMA focused on a number of key areas including:
Innovation, creativity, and a focus on continuous improvement
Empowering their staff to perform and develop
Creating pathways to relevant and sustainable employment for their students
Engaging stakeholders in a relevant and purposeful way
Growing student enrolments, both internationally and domestically to support industry and regional need.
They wanted to build the capability of their leaders and managers in a motivating and integrated way to enable them to deliver on their strategic goals while navigating a constantly changing environment.
Our approach
For the last seven years we have worked with NZMA each year to design and deliver a blended learning programme that addresses the capability strengths and gaps of their people. We looked at how to develop their people leaders and future leaders to drive innovation and change effectively in their business. We ran a number of learning sessions integrating knowledge, skills, processes and mindset including:
Leadership training and coaching – leading self, growth mindset, performance & development, coaching, high performing teams, enabling change, communicating strategy, facilitating meetings
Business and action planning – setting campus and team goals, implementation plans, line of sight communication, one team behaviours
Sales development – sales planning, connecting with and understanding channel partners and other stakeholders, creating persuasive sales messages and value propositions, delivering engaging sales communications confidently
Developing innovators and problem solvers – solving complex business problems in a creative, curious, and collaborative way.
We ensured sessions built on one another, and focused on how people would transfer their learning back into the workplace and be supported.
Delivering results
These learning programmes have had a significant impact on the NZMA business. Business outcomes have included:
Improved staff engagement survey results
Leaders more effectively inspiring and motivating staff to achieve the vision and goals, and live the values
Improved key stakeholder relationship management
Staff taking greater ownership and accountability for their role, their successes and failures, and their campus
Staff more proactive in finding solutions to problems, and challenging constructively to continuously improve
Improved ability of leaders to manage change.
Testimonial
Hume Learning has been partnering with us over the last seven years to build the capability of our leaders and managers. Rosemary has designed and delivered learning to develop our people leaders and future leaders, grow the capability of our sales teams, and drive innovation and change in our business. She spends time to really understand our strategic goals and how our organisation work. This ensures the learning can be easily transferred back into the workplace straight away. This has improved communication, teamwork, capability and capacity within the organisation. The programmes have become something that future leaders and new managers aspire to engage with based on the feedback from others.

Mark Worsop (Chief Executive, NZMA) & Ana Maria Rivera (Director of Marketing, New Education Group)